2011 PPV.
Several different versions of leather wheel are available depending on your budget.
If you currently have a one piece plastic wheel then to convert to leather you'll need:
a) Leather steering wheel
b) Set of steering wheel spoke covers
c) Rear shroud for steering wheel
d) Set of switches (smaller than your current ones) with white illumination. 2011 spec.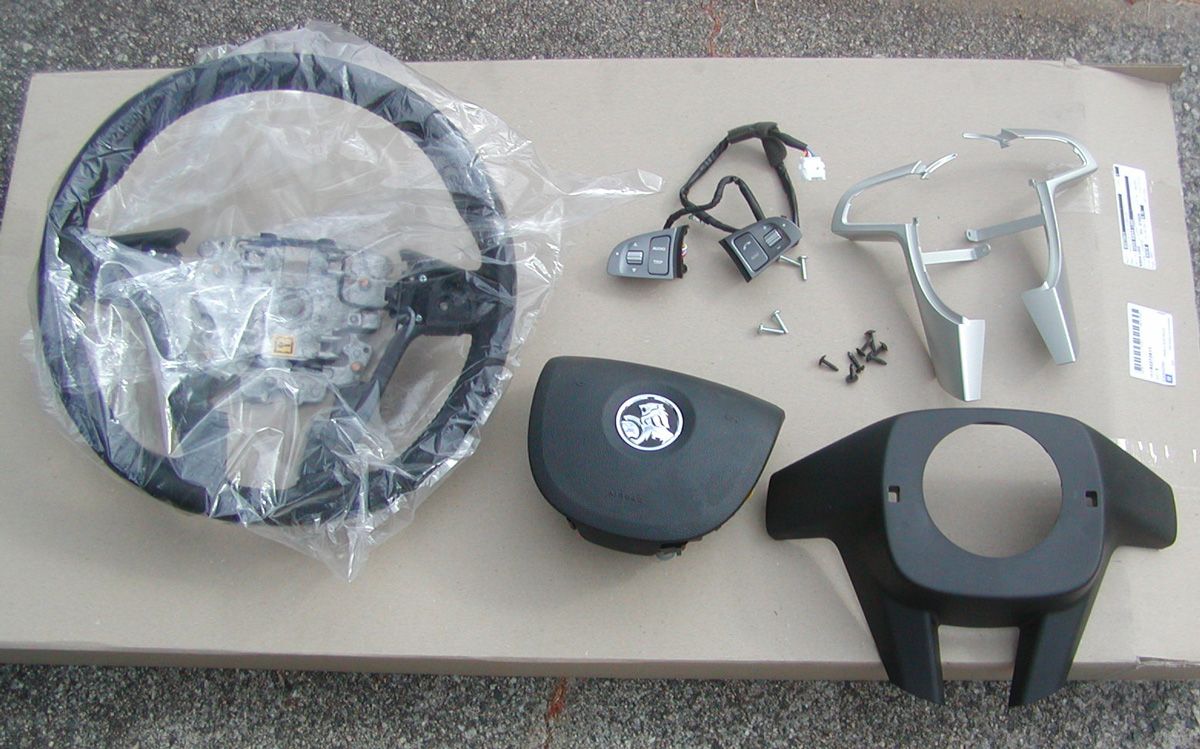 You can re-use your current Chev logo Airbag.
I do have a good condition used 2011 Holden logo airbag available as part of a complete package.