Crappy cell phone pics. You asked for 'em, here they are:
Front left: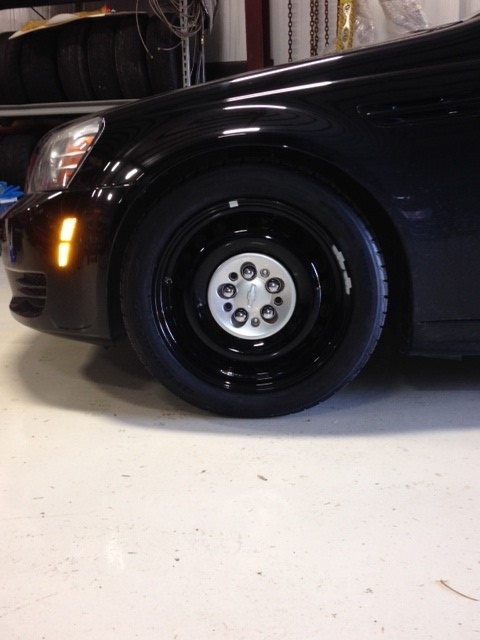 Left Rear: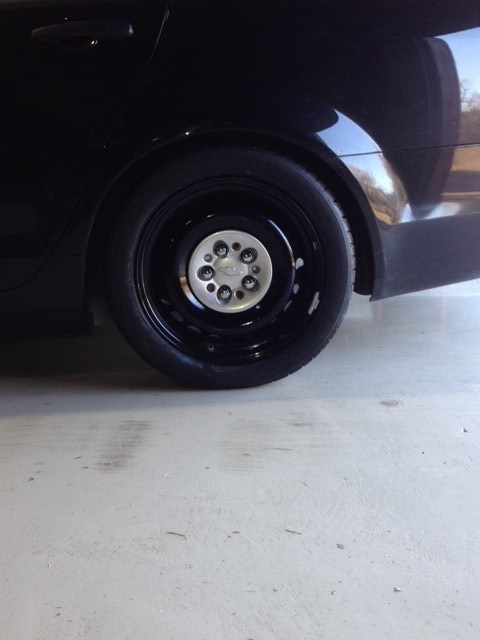 Left rear from the back of the car: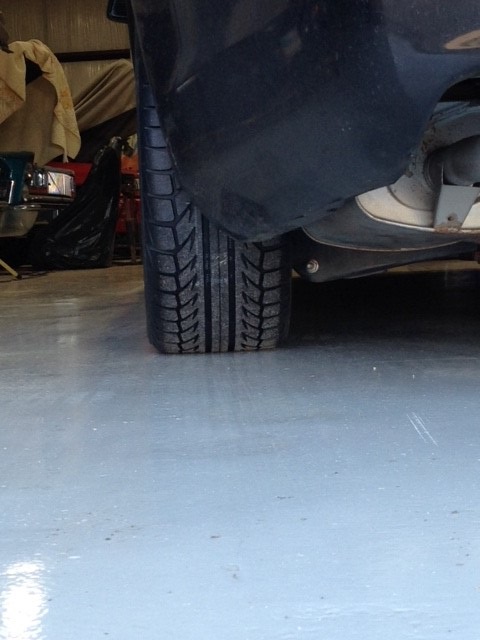 Front 3/4 view: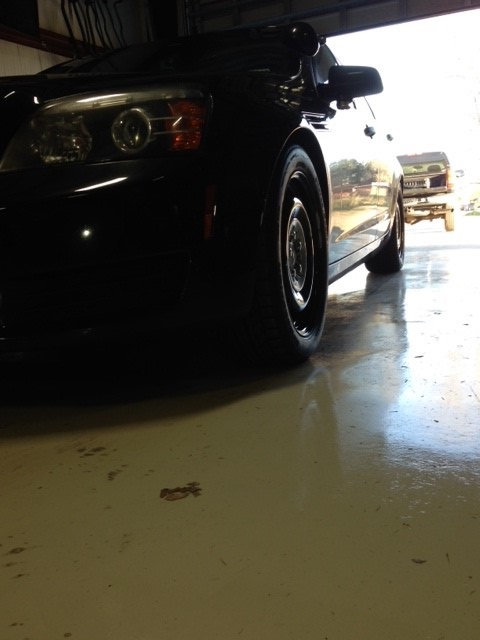 Rear view: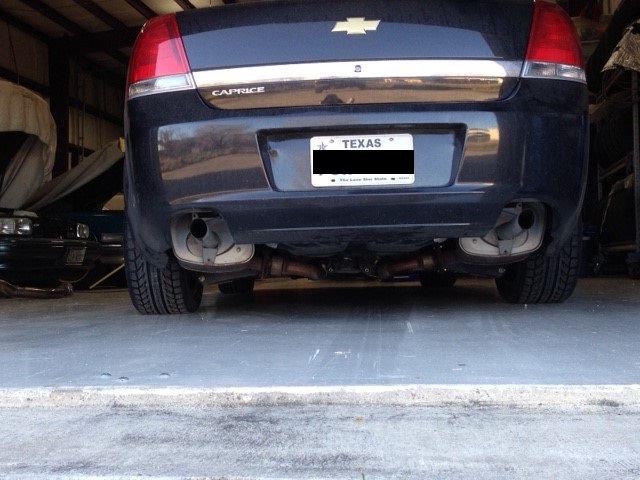 I'm surprised at how much smaller these tires seem. About 5mm difference, but I don't think I'll need to make any adjustments to the ride height. It also seems like the tires sit inboard a bit more, but that may just be an optical illusion because of the shorter tire. I've been around the block with these tires, that's about it. So far, so good. I think the high-flow cats free up a bit more exhaust sound, but, again, that's just based on a ride around the block.
I also double-checked the front struts to spindle connection. At the last autocross, it looked like the front left had slipped into positive camber, but upon review, I seen no evidence of movement around the securing bolts. I guess it was just how the car was sitting on the irregular surface of the parking lot. We'll probably run this car again, should we have any more bad weather anticipated on the day of an event, so hopefully we'll get a chance to see how these new tires bite.